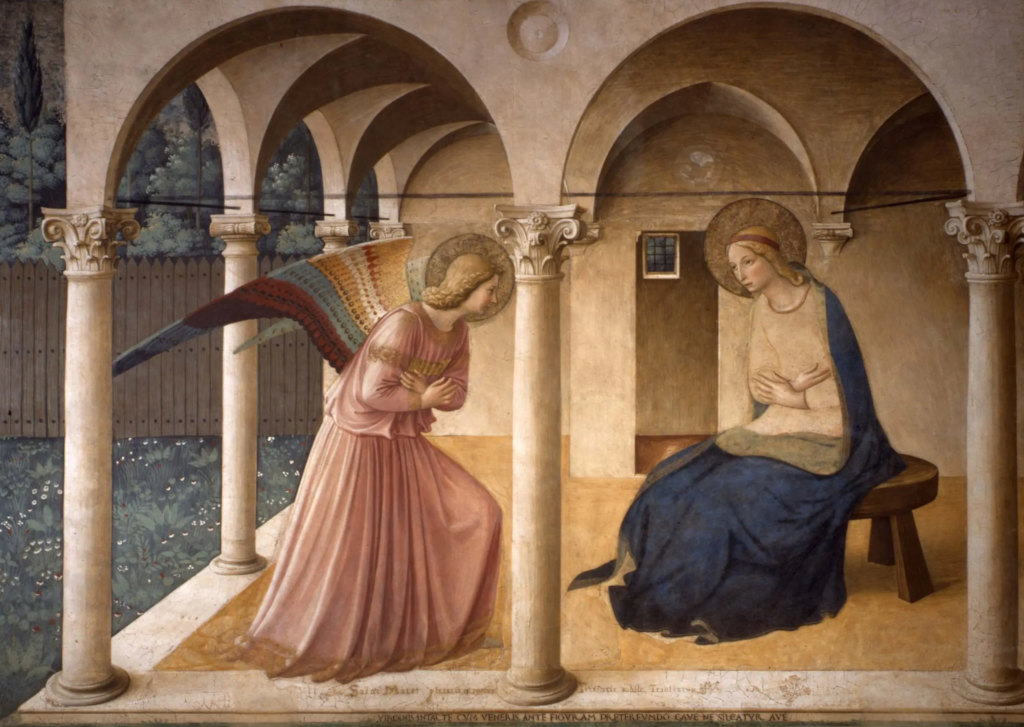 Fra Angelico: The Annunciation
Florence, Italy
I have always wondered whether Mary heard Gabriel's wings when he landed in the courtyard and what sort of sound they made. Was it a rustle belying sinew and skin pulled tight over cartilage and bone until he landed, a skid and thud? Blue-bled at the tips, fading inward. She drew back, then, afraid. Or did they whisper like the drapes pulled out of marble by some sculptor insistent on revelation? She leaned forward, then, resigned.
The hedge outside my bedroom is full of nests. I have never noticed just how many birds live among us. I am drawn to the nubs that emerge from human backs, wings not yet pointed with only a suggestion of flight.