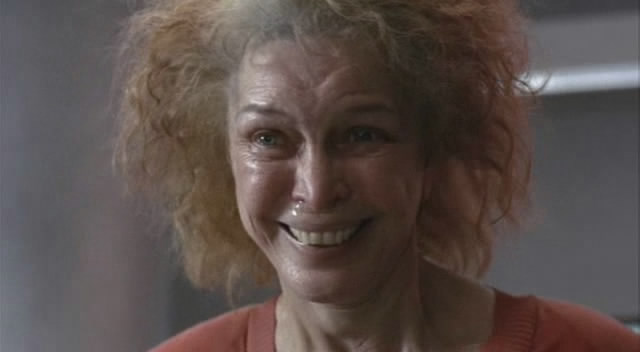 My friend Christy Shake posted this on her blog
Calvin's Story
, but it bears repeating. It's also especially effective given the amount of condescension and mockery we endured last week during the neurology conference. I have a vague, unsettled memory of one of the docs claiming that some mothers with kids on CBD had neglected to mention that their children had
explosive diarrhea
for a week when the trial of synthetic CBD started. The fact that they are using gigantic amounts of the stuff for the testing aside, her statement that mothers aren't to be trusted in what they report was what incensed those of us dealing with the following shit (Sophie has been on this particular benzo, Onfi, for over eight years. She's been on and off of various benzos her ENTIRE LIFE since she was an infant of three months).
Benzodiazepine withdrawal syndrome—often abbreviated to benzo withdrawal—is the cluster of symptoms that emerge when a person who has taken benzodiazepines and has developed a physical dependence undergoes dosage reduction or discontinuation. Development of physical dependence and or addiction and the resulting withdrawal symptoms, some of which may last for years, may result from either drug seeking behaviors or from taking the medication as prescribed. Benzodiazepine withdrawal is characterized by sleep disturbance, irritability, increased tension and anxiety, panic attacks, hand tremor, sweating, difficulty with concentration, confusion and cognitive difficulty, memory problems, dry retching and nausea, weight loss, palpitations, headache, muscular pain and stiffness, a host of perceptual changes, hallucinations, seizures, psychosis, and suicide. Further, these symptoms are notable for the manner in which they wax and wane and vary in severity from day to day or week by week instead of steadily decreasing in a straightforward monotonic manner.

It is a potentially serious condition, and is complex and often protracted in time course. Long-term use, defined as daily use for at least three months, is not desirable because of the associated increased risk of dependence, dose escalation, loss of efficacy, increased risk of accidents and falls, particularly for the elderly, as well as cognitive, neurological, and intellectual impairments.

Benzodiazepine withdrawal can be severe and can provoke life-threatening withdrawal symptoms, such as seizures, particularly with abrupt or over-rapid dosage reduction from high doses or long time users. A severe withdrawal response can nevertheless occur despite gradual dose reduction, or from relatively low doses in short time users, even after a single large dose in animal models. A minority of individuals will experience a protracted withdrawal syndrome whose symptoms may persist at a sub-acute level for months, or years after cessation of benzodiazepines. The likelihood of developing a protracted withdrawal syndrome can be minimized by a slow, gradual reduction in dosage.

Chronic exposure to benzodiazepines causes neural adaptations that counteract the drug's effects, leading to tolerance and dependence. Despite taking a constant therapeutic dose, long-term use of benzodiazepines may lead to the emergence of withdrawal-like symptoms, particularly between doses. When the drug is discontinued or the dosage reduced, withdrawal symptoms may appear and remain until the body reverses the physiological adaptations. These rebound symptoms may be identical to the symptoms for which the drug was initially taken, or may be part of discontinuation symptoms. In severe cases, the withdrawal reaction may exacerbate or resemble serious psychiatric and medical conditions, such as mania, schizophrenia, and, especially at high doses, seizure disorders.
The following symptoms may emerge during gradual or abrupt dosage reduction:
An abrupt or over-rapid discontinuation of benzodiazepines may result in a more serious and very unpleasant withdrawal syndrome that may additionally result in:
excerpts taken from Wikipedia but most is on white drug insert
It bears repeating to say that my child and thousands like her have been on little tested combinations of drugs with no success controlling their seizures for as long as pharmaceuticals have been around. There is little recognition of this FACT. Holding cannabis up to these phantom-like exacting standards is not just BULLSHIT, it's unethical and borders on criminal.