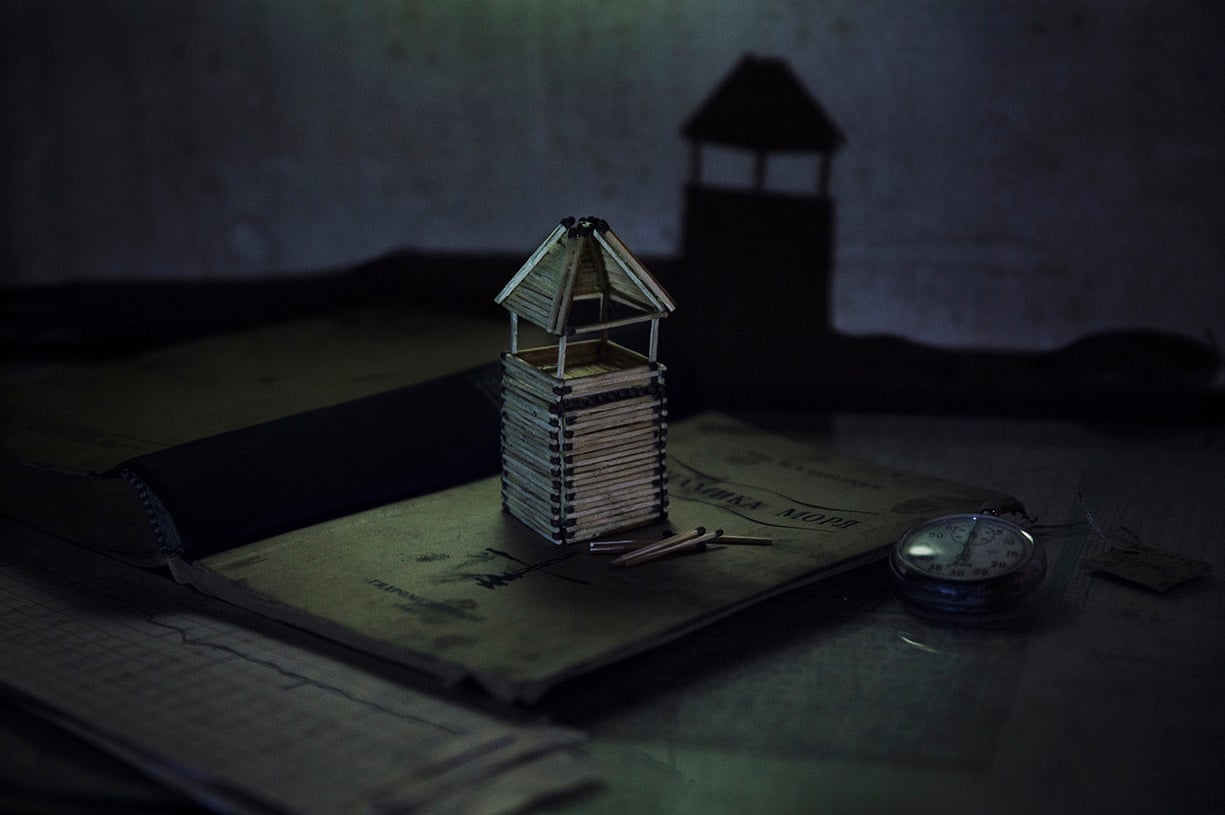 Photographer: Evgenia Arbugaeva
Slava Korotki is described as the most cut-off man in the universe.
Except for the problem (for me) of the extreme northern position of his home on the edge of Russia and the Arctic, and those frightfully short winter days, I've a hankering to join him. I thought about it even as I dragged myself to Trader Joe's today and joined the literal throngs of people waiting in line to buy stuff. I imagine I could make a pretty decent matchstick house or two, maybe a castle or one of those lonely wooden towers that Van Morrison crooned of in
Purple Heather.
You can't go anywhere in Los Angeles, and I mean anywhere, without seeing some of the most destitute people living on the streets, under bridges, in shopping cart villages. The other day, as I pulled out of a gas station and waited at a light, I found myself staring at a man trying to light a match to the contents of a tin can. It was the first chilly morning in forever, my car sat idling. At home, a house rich in the accoutrements of 2015, the buzz of workers creating a
drought-tolerant landscape,
a saint who helps to tend Sophie yet is desperate for more work. I closed my eyes and imagined myself stopping the car, stepping out, closing the door behind me and oblivious to the honks and shouts of the others, walking toward him, abiding there. City of Angels. Slava is a weatherman, and according to the woman who wrote the article, he
doesn't have a sense of self the way most people do. It's as if he were the wind, or the weather itself.